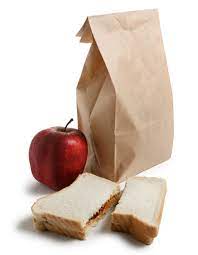 'Brown Bag Theology' is an opportunity to gather to discuss theology, life, and faith.
'Brown Bag Theology' offers an innovative approach to explore today's most pressing pastoral concerns.
Our priest has been leading 'Brown Bag Theology' discussions for several years. He brings interesting quotes, articles, ideas, and various thoughts to explore. He has been known to ask some difficult questions that can cause one to think, rethink or discover a new perspective.
'Brown Bag Theology' is not your typical Bible Study.
'Brown Bag Theology' invites you to discover how faith can give a different view of our everyday lives. This gives us the opportunity to explore the deeper questions of faith and life in a comfortable and relaxed setting.
It is designed to meet and engage adults, wherever they are on their faith journeys. Our goal is to help you create a sustainable and comprehensive approach to your life and ministry in the world.

We meet on the FIRST and THIRD Tuesdays of the month at 6:30 PM. Come and join us in the parlor. We call it 'Brown Bag Theology' because we encourage you to bring a bag that might contain a beverage of your choice, some snacks, or a meal. If you want to share something, we are open to that as well.
We are located at 1420 East Dewey Ave, Sapulpa, OK.